ABOUT US
Discover our team of expert lawyers

AUTO ACCIDENT ATTORNEYS WHO

 CARE
Rebecca Kay Sapp is your trusted and experienced personal injury lawyer! With over 10 years of experience bringing in the highest settlements attainable, Rebecca Kay Sapp Law Firm focuses on 5-star client service while fighting for the compensation you deserve. If you've been injured in a car accident, semi truck or tractor-trailer accident, motorcycle accident, slip & fall accident, or you want to file a claim for the wrongful death of a loved one, let our knowledgeable legal counsel guide you through your personal injury claim. Don't let insurance companies bully you into accepting less than you deserve. Call us today for your FREE consultation. We are car accident attorneys who care
EXPERIENCE
For over 10 years, Rebecca Kay Sapp Law Firm has been fighting for victims injured by the negligence of others. Our highly experienced attorneys have handled thousands of personal injury cases, including motor vehicle accidents, slip & fall accidents, and wrongful death claims. We work with clients in all different situations and from all different backgrounds, but one thing remains the same: We aim to win the highest compensation attainable for all our clients! After an accident, contact your experienced personal injury lawyer Rebecca Kay Sapp as soon as possible to ensure you receive high quality representation for your personal injury claim.
CLIENT SERVICE
At Rebecca Kay Sapp Law Firm, client service is one of our top priorities. We emphasize communication between clients and their legal team, inviting clients to call, text, email or send us a message through our mobile app! We care about our clients and want them to feel empowered in their legal actions. At Rebeca Kay Sapp Law Firm, we won't accept an offer without direct, express permission from you. We work on a contingency fee basis, meaning we only take an agreed-upon percentage of the settlement if we win. If you have been injured in an accident, contact us today for a lawyer who cares about your recovery and will fight for you.
TEAM WORK
Our firm takes a collaborative approach with every case. Our team is very tightly-knit with a company culture of communication and transparency amongst colleagues. We utilize the latest technology for inter-office communication and case management, ensuring that any time a file is touched, documentation follows. From intake to settlement, owner and founding attorney Rebecca Kay Sapp is deeply involved with each case. Our firm focus on teamwork means unmatched attention to your case, leading to the highest compensation for your injuries.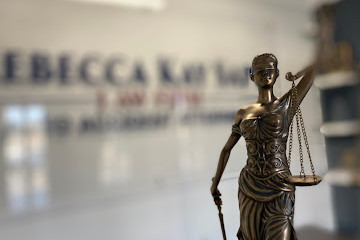 LILBURN OFFICE - MAIN OFFICE
4760 Lawrenceville Hwy Suite D-1
Lilburn, GA 30047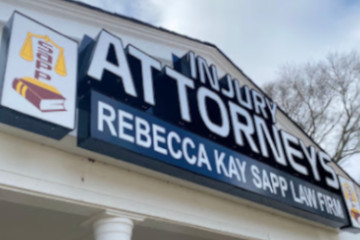 RIVERDALE OFFICE
570 Valley Hill Road
Riverdale, GA 30274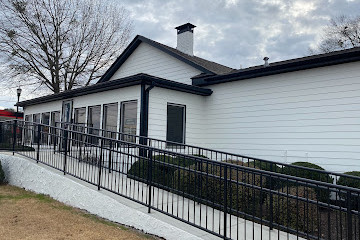 STONE MOUNTAIN
6181 Memorial Drive
Stone Mountain, GA 30083
OUR TEAM OF

DIRECTORS

Our expert directors who lead our team
Owner & Managing Attorney
Director of Case Managers & Paralegals
CONTACT OUR EXPERT ATTORNEYS TODAY